CLASSLA K Centre workshops
First CLASSLA K Centre workshop
The first CLASSLA K Centre workshop was supposed to be held from May 6 to May 8 2020 in Ljubljana, but due to the COVID-19 crisis, the face2face workshop had to be postponed. However, in the process of selecting participants a very nice crowd came together, so we decided to host an online Zoom session on May 6, the day we should have all met in Ljubljana.
The session took two hours, and in the first hour all the participants briefly presented themselves. In the second hour of the session, a short discussion on the future steps for the workshop and the knowledge centre were discussed, kick-started with the results on the survey taken by the participants before the online session. Also, the ReLDI centre for linguistic data was presented as well as the current CLARIN ERIC funding opportunities.
This discussion revealed the following priorities: (1) connecting web services with concordancers is a very sought feature, so that researchers could easily process and publish their textual raw data, (2) the Knowledge centre might need a form for reporting use cases on its resources (a draft of such a form has been made available here), and (3) the participants are very interested in holding group discussions on specific topics, which will be organised in the weeks to come.
The whole online session seemed to be a very pleasant experience for the 42 participants and we have the Zoom photos of the participants below to prove that!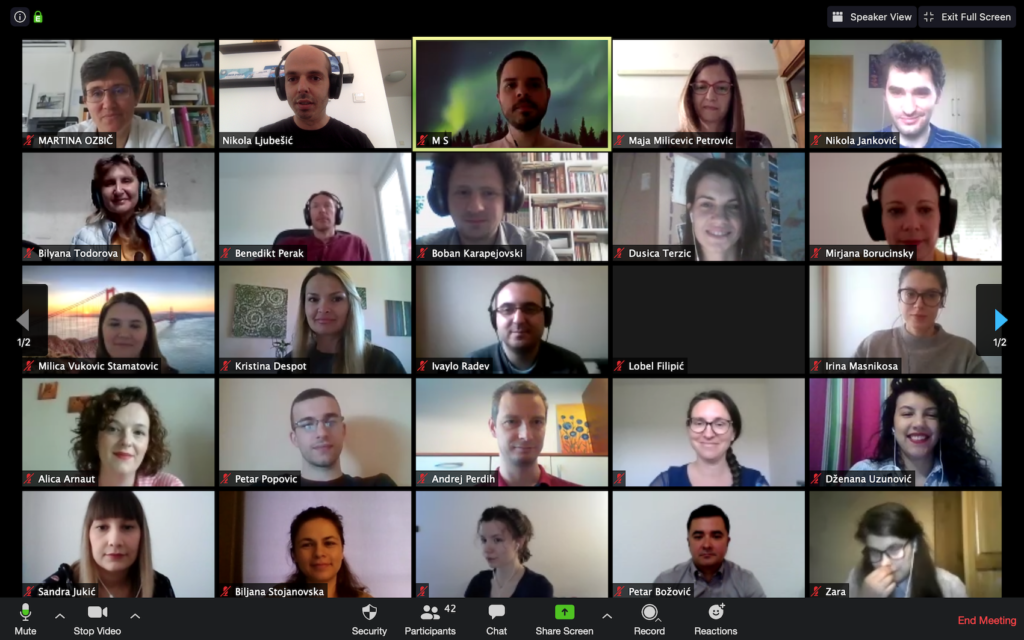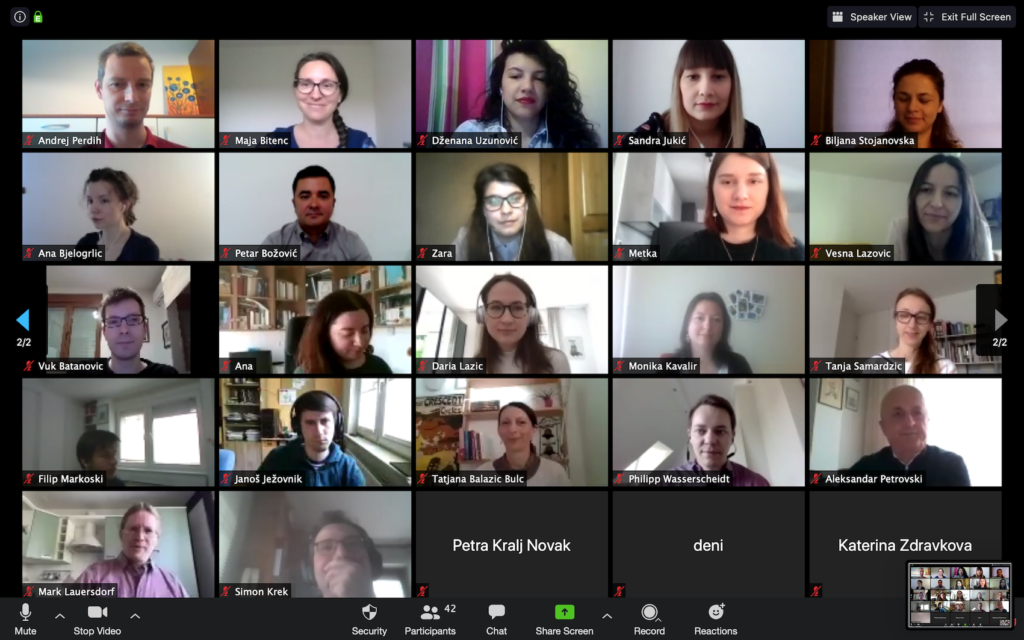 We are still looking forward to the face2face workshop which we hope will take place during the next year.